L'anti-virus gratuit AVG qui, point important à souligner, bénéficie de mises à jours en ligne de façon régulière, vient tout juste d'être mis à disposition en version 10.0.1321.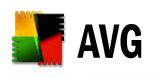 Au programme de ce nouvel opus, une multitudes de corrections et autres petites améliorations, comme en témoigne ce changelog :
Anti-Rootkit: Improvements in Anti-Rootkit scanning.
API: Added API method IAvgApiSchedule7::Execute.
API: Cache Server configuration support added to API.
AvgSys: Prevent crash on invalid security descriptor.
Core: Time needed to stop running AVG scan was reduced.
Core: Polymorphic malware detection methods have been improved.
Core: Implemented support for healing system files by AVG remover (reboot required).
Core: Possible crash in Driller detection fixed.
Core: Heuristic detection has been improved.
Core: Heuristic analysis improved on x64 systems.
Core: New cryptor family detection added.
Core: Fixed possible computer deadlock during core update (if ZoneAlarm is installed).
E-mail Scanner: Fixed issue with adding certifications.
E-mail Scanner: Fixed issue with corrupted digital signatures.
E-mail Scanner: Fixed issue with adding wrong charset to certifications.
E-mail Scanner: Fixed SSL handshake problem with VirginMedia.com servers.
E-mail Scanner: Fixed reporting options in e-mail.
E-mail Scanner: Fixed issue with certification check.
E-mail Scanner: Fixed issue with Outlook certification.
Kernel: Added progress bar for on-demand scans.
Resident Shield: Fixed issue with slowdown on excluded network paths (mostly an accountant software INI files).
Safe Search: Safe Search support in Google Chrome.
Safe Search: Fixed issue with Google Instant support.
Safe Search: No SafeSearch verdicts are displayed if SafeSearch component is not installed.
Safe Search: Implemented live phishing checks in Chrome.
Safe Search: Optimized Safe Search loading speed for Firefox and Internet Explorer.
Safe Search: Fixed URL bar handler when Search Shield fails to properly initialize.
Setup: If some components require restart after AVG upgrade, the restart notification dialog is displayed.
Setup: Installation files from local backup are reused during installation change using online installer.
Setup: Fixed problem which caused a freeze before displaying the Toolbar dialog.
Setup: Fixed rare condition which causes downloads during installations to fail.
Setup: Changed auto restart behavior during silent installation when the previous version is to be uninstalled. If 'DontRestart' parameter is present, a notice is displayed and the restart postponed for 10 minutes.
Setup: Outlook 2010 detection fixed.
Setup: Existing AVI databases are reused when installing over currently installed AVG application.
Setup: The 'Activate license' dialog is not displayed for free products.
Setup: If AVG 2011 installation runs in silent mode, the potential AVG 9 un-installation process is hidden, too.
Setup: Fixed failure on setting access rights for AVG files.
Setup: When incorrect package is used (x64 on x86, or vice versa), the installation is always blocked.
Setup: Fixed error 0xe0010002 during driver installation.
Setup: Decreased number of restart requests during program update.
Setup: Fixed issue with missing installation files during add/remove installations.
Setup: Comodo products detection fixed.
Setup: Damaged AVI database file do not breaks AVG 10 installation.
Setup: Fixed issue with standalone IDP removal.
Toolbar: Toolbar now supports Internet Explorer v9 and Mozilla Firefox v4.
Update: Deleted shortcuts are not recreated during program update.
Update: It is not possible to run update and installation at same time.
Update: Fixed issue with update fail because of invalid/missing core package.
Update: Fixed update files validity check.
User Interface: Fixed issue with Scan result opening after scan has finished.
User Interface: Minor fixes and improvements in AVG main user interface graphics.
User Interface: Fixed rare cases when AVG prevents system restart.
User Interface: Added notification about inaccessible target page after clicking the link in HTML popup.
User Interface: Changed message box / checkbox size for Chinese characters.
User Interface: Default button in postpone restart dialog after update has been changed to "Postpone".
User Interface: Warning text was added into Postpone restart dialog to inform user about other active sessions.
User Interface: Added AVG Toolbar component into main UI components' overview.
User Interface: Fixed editing of disabled excluded Resident Shield items.
User Interface: Improved quality of non-client drawing.
User Interface: Main screen graphics flickering was reduced.
User Interface: Enhanced possibilities for postponing the reboot after update.